Roll adhesive labels
Tevus® roll adhesive labels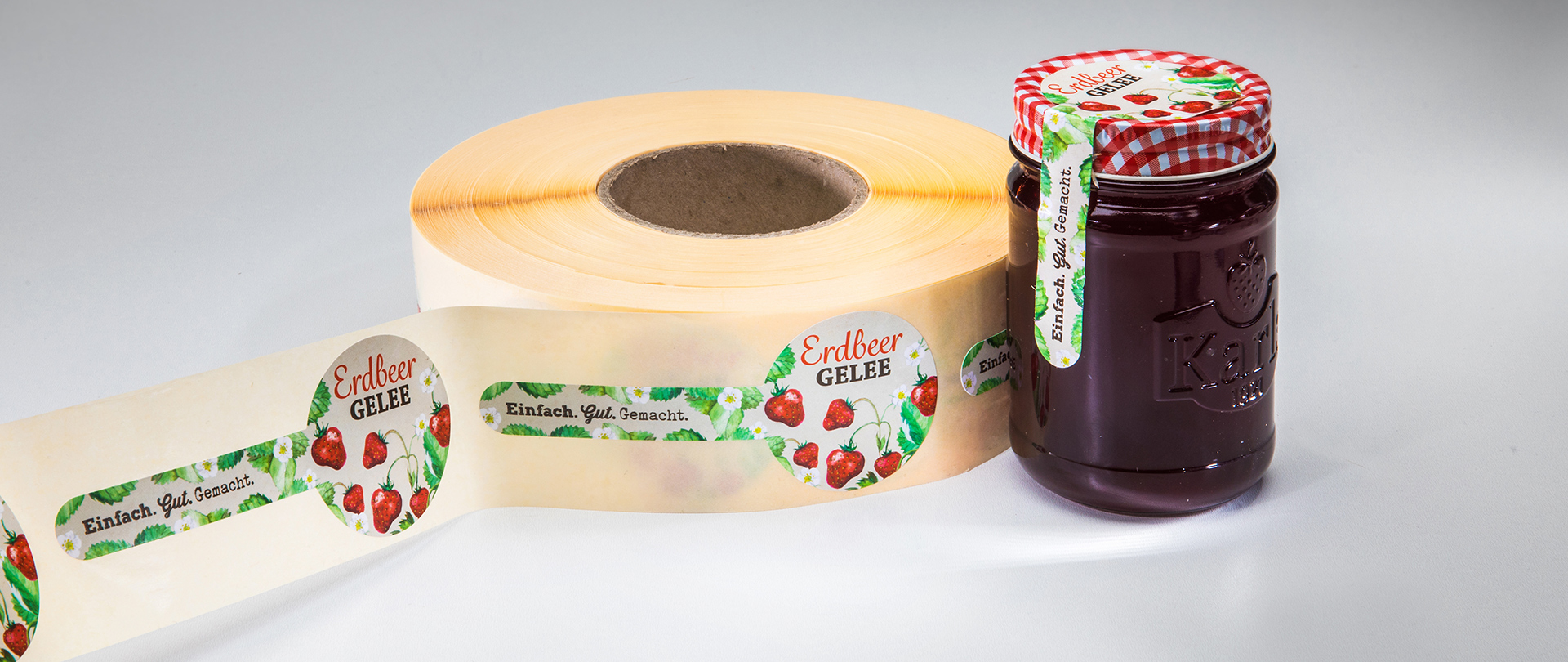 A range of possibilities for product labelling and advertising
Make an impression in both look and feel! Our Tevus® roll adhesive labels are available in a number of varieties and can be used in all areas of product labelling: as labels for marketing purposes and as technical labels, as sealing labels, inventory labels or in other trade, service and industrial areas. We offer a wide range of materials, product qualities, finishes and possible uses on various different bases.
Round, elongated, narrow, oval, with images or just with text – the versatility of designs is almost limitless. Our self-adhesive paper roll adhesive labels are used for many things, from medications to jams and other foods. With our foil labels, your product labelling is dimensionally stable, long-lasting and durable. They can also be supplied with numbering, tabling, sequential barcodes, folds, partial adhesive neutralisation, QR codes and, for high-quality labels, with cold foil embossing.
Need your products to be supplied with individual information after production? Our folding laminate sign in adhesive label form can be printed after production using a thermal transfer printer, and the laminate is already there to protect the print.
We ensure that our roll adhesive labels maintain their excellent adhesive properties even in difficult conditions and on a variety of materials. To achieve this, materials, stickers and paints are tested and applied in our lab.
We are sure to find the right solution for your needs.
Talk to us
Tell us what you're up to and together we'll figure out the right labelling solution to move you forward.